New government will make camel Rajasthan's state animal
Posted by : admin |
Comments:
Comments Off

on New government will make camel Rajasthan's state animal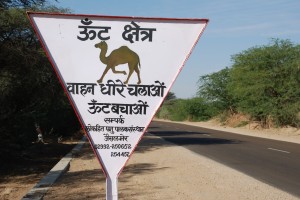 The election manifesto of the BJP that has formed Rajasthan's new government contains plenty of good intentions. Most exciting of them is the idea to turn camel and peacock into Rajasthan's state animals! LPPS had suggested that this special status be given to the camel quite a few years back and we are delighted that the idea has fallen on fertile ground.
Other encouraging plansoutlined  in the election manifesto are support for pastureland development and constitution of a pastureland development board, as well as inclusion of camel, sheep, and goats in the Famine Code. This has been a long-standing demand by the Raika and other pastoralist groups. Support is to be given to cooperative societies for camel, sheep and goat rearers, as well as to organic agriculture.
Well done, Vasundhraji, and LPPS is ready to help transform these ideas into action! We noted your commitment to save the camel during your previous turn as Chief Minister!